Colors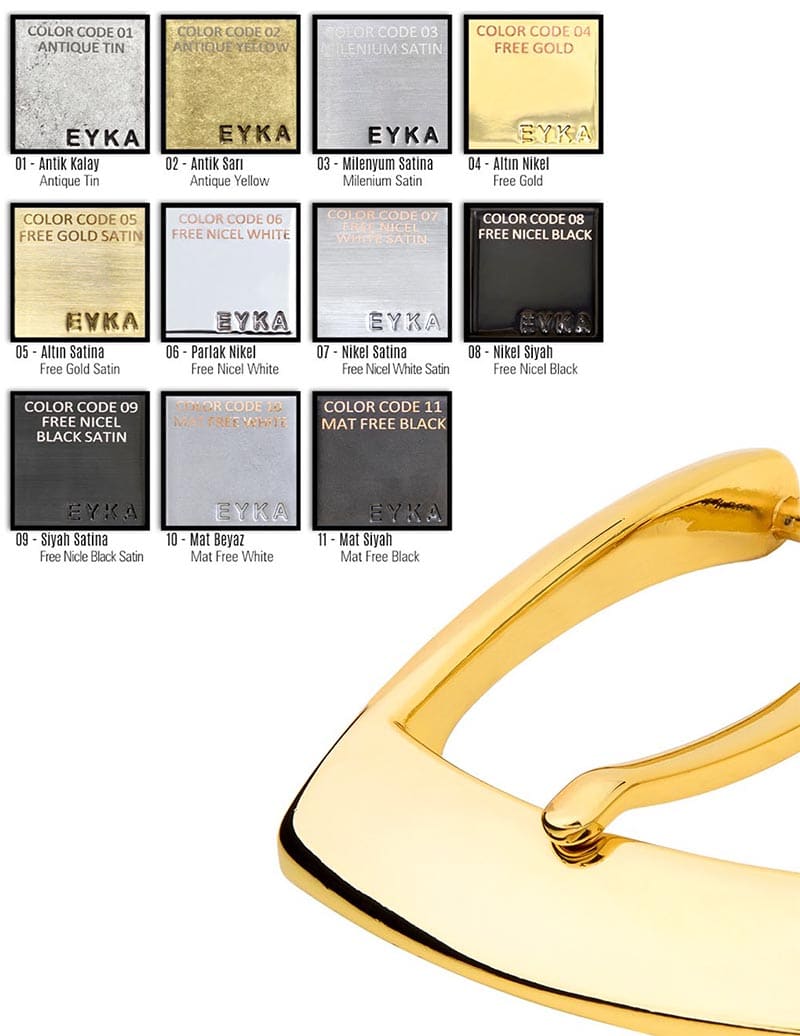 OUR COLOURBOARD
As eyka metal, we offer you 11 different colour options with nickel free priorty. We design buckles according to latest trends and for us  colour of the buckle also need to be care for  to attract the attention. So that is why we want to give customers wide options for of all our products. White, gold and black are the main colours of our board then you also see satina,matte and antique options of these colours.
At the end, you just only choose which colour you want to see on your product. Also we provide a service for the customization of buckles. We have ISO 9001 certification for all our products.
For more information please contact with us.All the design and productions are carried out in Turkey, İstanbul.
Belt Buckle Colors; Antique tin, yellow, Milenium satin, free gold, free gold satin, free nicel white, free nicel white satin, black, black satin,mat free white, and black